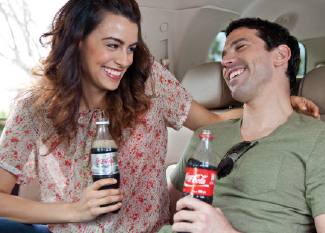 Over the past several years, we have developed a wide breadth of talent. Our executive team enjoys a proven track record of integrating new franchises profitably. We also benefit from the scale and scope of our systems infrastructure to integrate large, complex operations efficiently.
Building on this record of success, our seasoned team of professionals worked closely with their new colleagues to swiftly and smoothly integrate the recently merged franchise territories of Grupo Tampico, Grupo CIMSA, and Grupo Fomento Queretano into our Mexican operations in only a matter of months. Collectively, these franchise territories included 9 bottling facilities and 52 distribution centers, with nearly 11,200 employees serving approximately 425 million unit cases of beverages annually to almost 175,000 clients and 12 million consumers daily. They also represented an increase in our Mexican operations' volumes, revenues, and EBITDA of approximately 30%.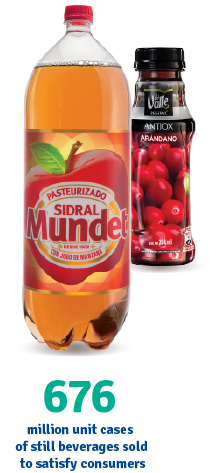 Along with the integration process, we executed several important initiatives across these three territories, including the rollout of our value-driven commercial model; the implementation of the IT platform to support our commercial model; the placement of more than 12,000 new coolers; the adjustment of prices on a par with the rest of our territories; the launch of the popular Sidral Mundet brand of apple-flavored sparkling beverages; and the re-launch of relevant local sparkling beverage brands, including Escuis and Victoria. We accomplished all of this while restructuring the manufacturing and distribution network to further improve the efficiency of these new territories. Indeed, as a result of our efforts, we increased our synergy target from Ps. 800 million to Ps. 900 million. Looking forward, we will continue working to increase the productivity of our combined territories.